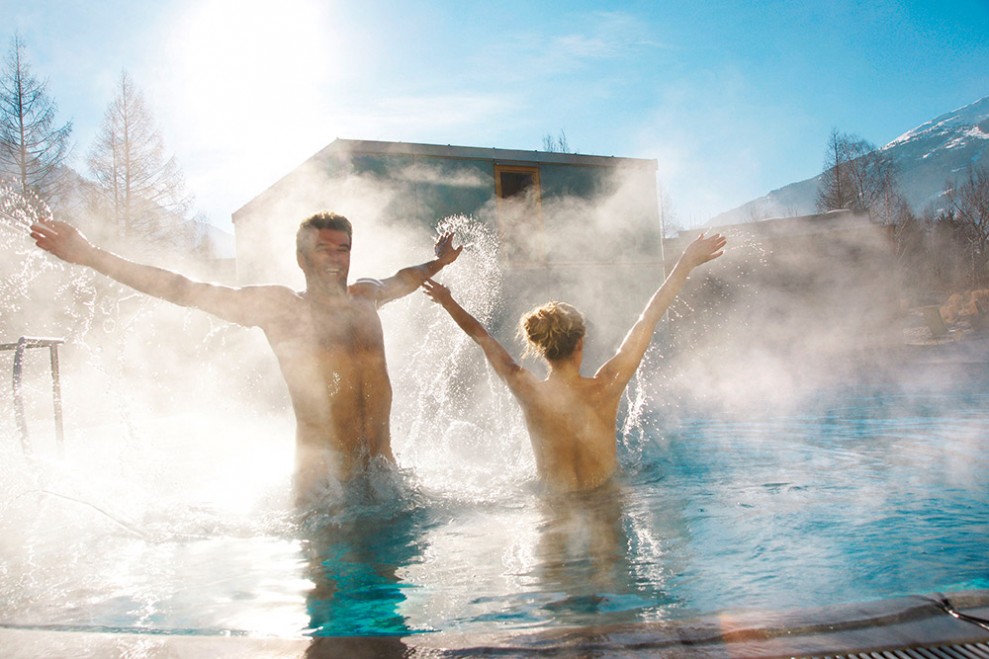 New energy for body, mind and soul

The Gastein cure is based on the three pillars of thermal water, vapour bath and the healing cave and is additionally positively supported by the alpine altitude of Gastein. The radon inert gas is used in the various cure applications and unfurls its beneficial effect. Up to 90 percent of all patients experience lasting alleviation of their suffering in the locomotor system sphere, the respiratory tract or the skin.


Spa treatments directly at the Alpenhof (eligible):
• Thermal-Radon-Thermalbath   • Massages   • Inhalation


We work together with the Therapy Centre North (within some minutes walking distance). The Therapy Centre North offers all treatments (Unterwater therapie, Fango, Physio therapie, Massages, Lymphatic therapy, winding, ...).
Gasteiner Heilstollen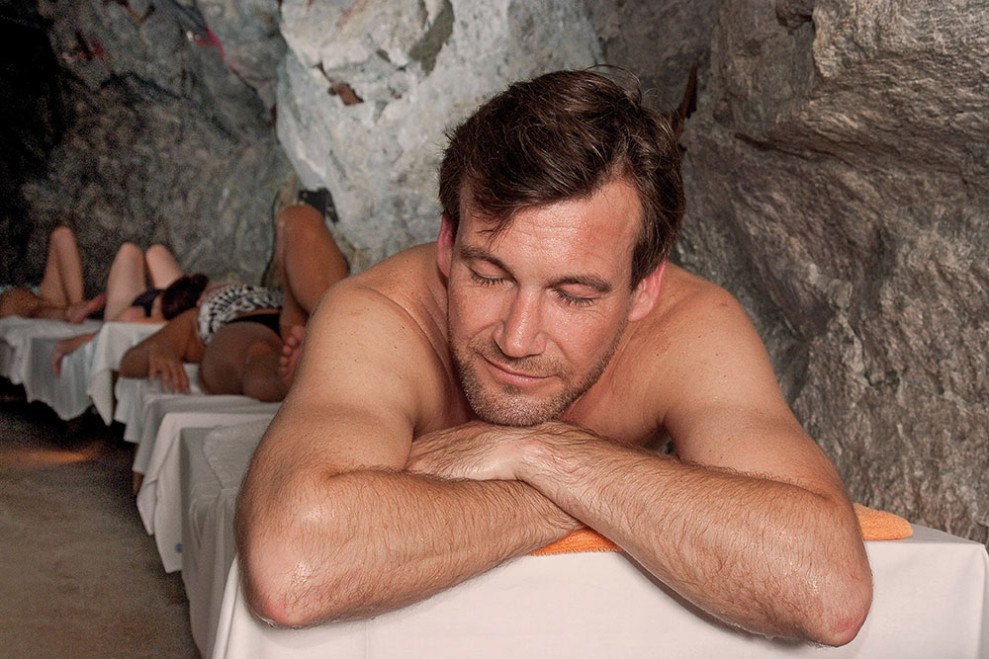 Natural healing power - painless!
90 percent of patients profit from radon-hyperthermia treatment. The body's own messenger substances for healing- and inhibiting inflammation are activated. Long-lasting pain alleviation (9 months) and the saving of medicaments (1 year) in diseases of the locomotor system (such as Bechterew's disease) have been proved. Respiratory tract disease and skin diseases react very well on immune stabilisation.
MORE INFORMATION
Bad Gastein vapor bath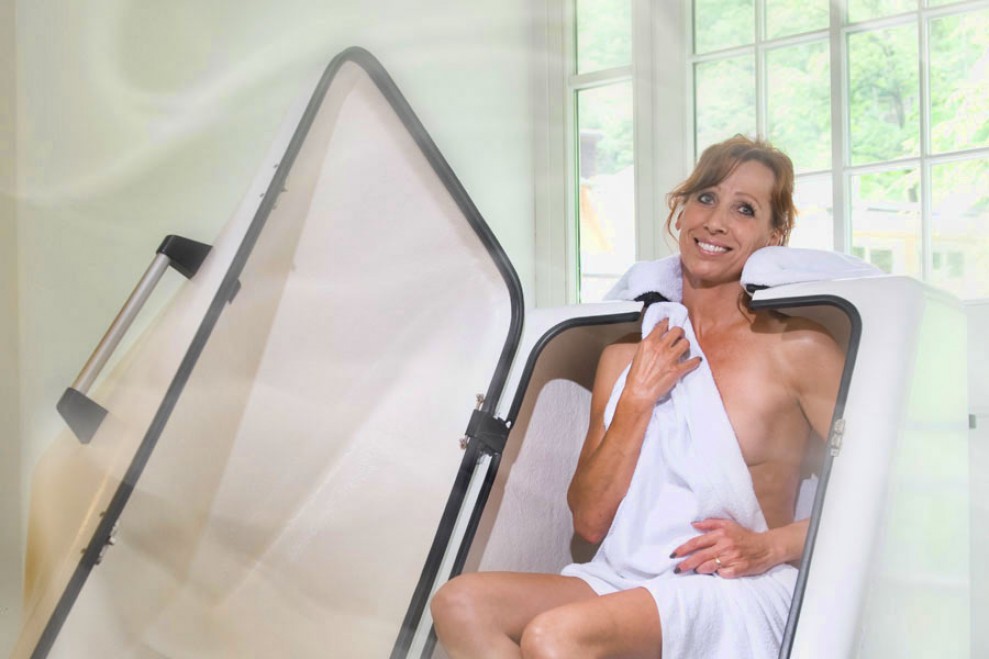 Thermal treatment gentle on the circulation
The therapeutic principle of the Bad Gastein vapor bath is a very intensive intake of radon, which is possible without burdening circulation and without the hydrostatic pressure of a full bath. The cure patient sits for about 20 minutes in the spring vapour. The vapour bath differs from the healing-cave therapy due to a much milder overheating of the body.
MORE INFORMATION
Gastein Thermal Water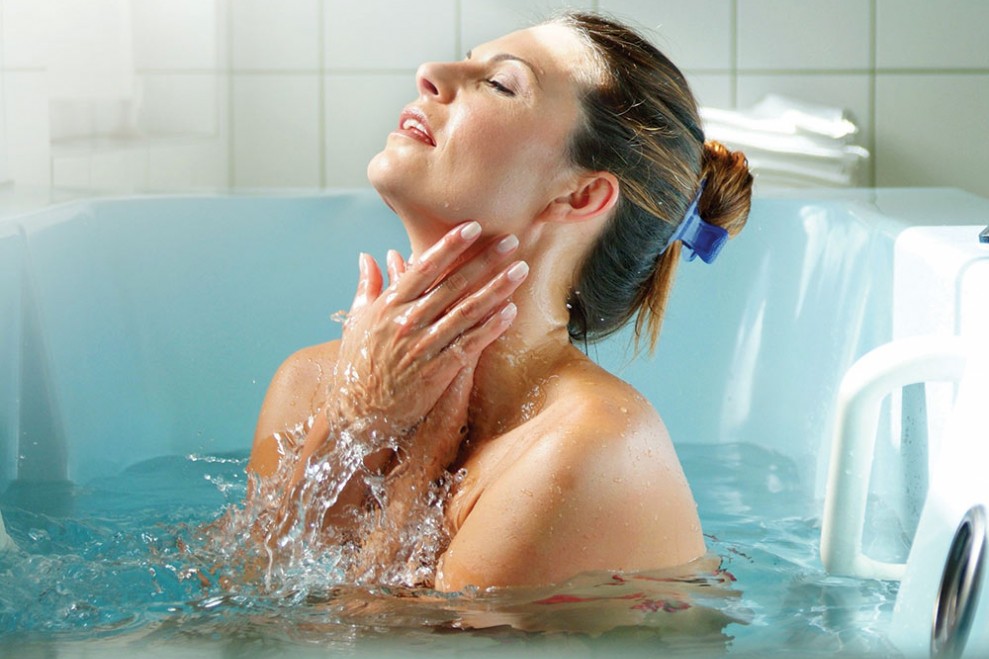 Natural healing power for many decades
The thermal water – our central spa therapy – is weakly mineralised and enriched with natural radon. The radon inert gas escapes from the thermal water and enters the body through the respiratory tract and the skin. It unfolds its healing effect there before it completely disintegrates after about three hours. The Alpenhof is a nationally recognized spa facility.

MORE INFORMATION